Anyone for Cricket?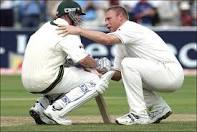 ANYONE FOR CRICKET!!!
Once again we herald spring and the beginning of a new cricket season! Portcullis CC  welcome another season in Aberdeen Grades Cricket and, as always, are on the lookout for new (and old) players to join our ranks.
We are a friendly bunch who enjoy all aspects of the game (especially the social side!). If you fancy giving this cricket malarkey a whirl or are looking to get a regular game, please get in touch. You can either contact us through our website or if you fancy quicker contact text us on 078881347136. We are happy to answer any of your queries. Please note we do not charge a membership fee!
Submitted by
ronnief
on 23 March 2016 - 6:34pm.