Mistakes Prove Costly for Portcullis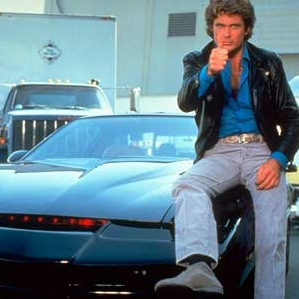 Michael Knight demonstrates his poor knowledge of umpiring signals
There was no sign of "The Hoff" or "KITT" at Duthie Park today but Knight Riders announced their arrival by narrowly winning their Grade 4 encounter with Portcullis. Set 178 to win they reached their target for the loss of eight wickets. 
On a cold and miserable day in Duthie Park Captain Kris maintained his good form with the coin and elected to bat. The innings got off to a bright start with in form opener Alex Bryce and partner Ranjan Sahoo adding 27. Ranjan hit some nice boundaries before being cleaned up and was quickly followed by Collinson Snr and the big wicket of Andy Maidment. When he was bowled, playing across the line, for a duck things were looking bleak. Once again though the Bryce - Nair axis stepped in to soak up the pressure and throw it right back. A fourth wicket partnership of 121, taking the score from 32-3 to 153-4, put us in command. Both players registered their half centuries and both were run out shortly after. Their dismissal triggered rapid fire hitting leading up to our declaration on 177-9. Sorry Howard. I'm sure you'll get a long bat soon.
The Knight Riders reply started with a flurry of strokes and Kannan and Nishad raced to 54 off only 8 overs. New opening star in the making, James Pike, took the brunt of the onslaught but varied his line well before being replaced. Things improved when Maiders made the breakthrough and shattered Kannan's stumps for 19. Thereafter wickets fell regularly and it will, much like the 2009 Ashes, remain a mystery how we lost this one. Knight Riders top batsman was Balaji with a well made 41. Mr A N Extra however was their top scorer with a whopping 54 runs including 26 wides. Have you heard the one where your bowlers are only allowed to bowl 8 over spells? We hadn't either but we know now*.
Maiders (3-35), Kris (3-50) and Mohammed Bari (2-37) kept us in the hunt and when Maiders captured their 8th wicket with ten still needed the game was still on. Sadly it was not to be but we took 18 points from the game which at least keeps us above them on points if not percentages.
The day was characterised, as many close games are, by a fair bit of "village" fielding with PCC dropping at least 4 catches and the other team dropping so many I lost count. KITT could've done a better job. Fine leg and long off were dubious positions with the ball regularly passing fielders to the boundary. Cue red faces and tea pots all round. Long barrier anyone? Is that the big silver thing on the Thames?
You can say what you like about mysterious umpiring and bad luck but three run outs, dropped catches and poor fielding cost us this game. High catching is on the menu at training. We will return.
* ...that it is not true.
Submitted by
stephen
on 17 June 2010 - 2:01pm.