Shakey Start for Portcullis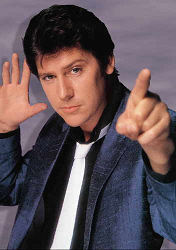 The Portcullis Way - It's Shakey!
Portcullis's season is set to improve if the shakey start made yesterday against Stonehaven is anything to go by.
Both teams were fielding several new players, with N.Shetty, A.Leathem and R.Falconner on the Portcullis books matched by R.Balsillie and D.Anderson for Stonehaven. Portcullis were not fazed by the sight of such grades luminaries on the team sheet and set about the Stonehaven batting with gusto, with Andrew Maidment despatching a floundering Anderson with the final ball of his first over. The first few overs went reasonably well for Portcullis, with Maidment proving particularly hard to handle. Kris Nair was somewhat more productive for the batsmen, but when he was replaced by Nitin Shetty the runs dried up as the batsmen struggled to handle the combination of Shetty's cunnning spin and Maidment's vicious pace.
Unfortunately, things started to come undone after about 20 overs as the second string bowlers couldn't match the effectiveness of the openers and the fielders made far too many basic mistakes while letting the Stonehaven batsmen make far too many. Nair came back on from the opposite end and was more effective, taking Balsillie out for just 4 runs, but Stonehaven finished on 210 for 8 after 40 overs. This was disappointing as at one stage it looked like we might have kept them to below 150.
This turned out to be a somewhat moot point, however, as even 150 would have been 100 runs too many for Portcullis to chase. Faced with Stonehaven's accurate and consistent bowling which - most tellingly - they possess to a much greater depth than we do, our batting lineup collapsed like a cheap deck chair. Only Maidment (20) made it to double figures and most simply abdicated their wicket at the first straight ball.
But the day was not without its positive points. The teas - provided by Ronnie Falconner's very lovely Mrs - were absolutely first class and we are well on the way to a reputation of providing the best teas in the grade, although on our current form it looks likely that they'll be more of a slightly late lunch if we bat first. Mr Balsillie seemed particularly fond of the cinnamon scones, and found them much more to his liking than Nair's bowling.
Our thanks are due to our hosts for a very enjoyable day's cricket in good company, and the only shame is that we couldn't have made it last just a little longer. But we left the ground smiling, and that's perhaps the most important thing.
Submitted by
stephen
on 18 April 2010 - 10:40am.