Indoor Practice - Sunday April 3rd.
This Sunday sees Portcullis take part in their final indoor practice of the 2016 season. Indoor practice will once again take place at Sheddocklsey Sport Centre on Sunday April 3rd at 10am till 12pm. All members old and new are welcome to attend. Portcullis are constantly on the lookout for new players. We are a socialable bunch who enjoy their cricket and we always welcome new faces. Why not come along?! If you can't make it but want to find out more, please contact us by text on 07881347136 or by email at ronnieportculliscc@orangehome.co.uk. We'll be glad to see you or hear from you!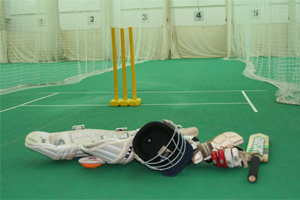 Submitted by
ronnief
on 1 April 2016 - 6:38pm.