Jesse Hits the Jackpot!!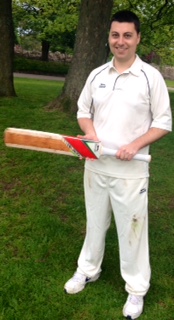 Saturday May 24th saw a change of competition for Portcullis as they exchanged League duties for the thrill of Cup participation. At the Aberdeen Grades AGM, the cup draw had presented Portcullis with a home tie at Duthie Park to Crathie CC.
It had been many a year since the teams last met - 2007 to be precise! On that occasion Crathie ran out as 161 run victors! Surely the City Centre Green Caps could improve on that result this time round.
Full report and score card here...
Submitted by
ronnief
on 5 June 2014 - 10:33pm.