Jay Raj Rocks Crathie!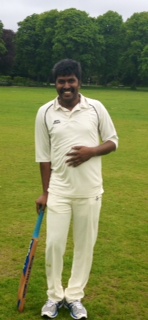 Match six of the 2014 Grades campaign saw Portcullis host Crathie at Duthie Park. It was the second time in two weeks that Portcullis hosted the Balmoral Estate side. This time it was on League duties whereas the last time it was a Cup-tie. The other difference was that the match would be played on Duthie Park 2 instead of Duthie Park 1.
The last match between the two teams proved to be a run-fest as 419 runs were scored in 74.3 overs. It was hoped the same could happen again.
To read the rest of this story please click here.
Submitted by
ronnief
on 10 June 2014 - 9:57pm.