Portcullis win Reid Cup in Cup Final Thriller
Saturday August 16th saw Portcullis take on AGSFP 2nds in The Reid Cup Final at Duthie Park One. This Final would have contrasting circumstances for each side. For Portcullis it was a chance to salvage some glory after being relegated from Grade Three. On the other hand, AGSFP 2nds, having won the Grade Three Title were in search of an elusive League/Cup double.
To read the rest of this report please click here.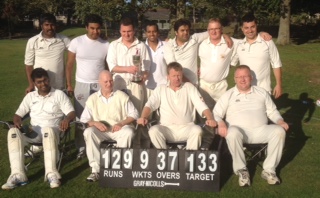 Submitted by
ronnief
on 19 August 2014 - 10:02pm.