Indoor Practice on Sat 14th Feb.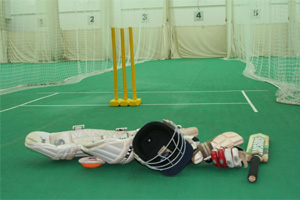 Starting on the same week as the 2015 World Cup, Portcullis begin their less than ardous pre-season training on Saturday 14th February between 12.45pm and 3.15pm (not the 7th as  previously intimated).
The pre-season training is, in fact, a welcome return of indoor nets for the City Centre Green Caps. It is being held at Sheddocksley Sports Centre. It will consist of some much needed bowling and batting practice as we once again welcome the sound of leather upon willow.
Portcullis are always on the lookout for new members and this would be an ideal situation for anyone wishing to give us a try. You will be made most welcome!
Submitted by
ronnief
on 9 February 2015 - 6:28pm.