Portcullis Cricket Club Wants YOU!!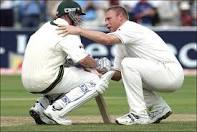 It is that time of the year once again. Winter is behind us and spring is once again in the air. It is time for men and women of all ages and stages to don the whites, dust down the kit bag, oil the bat and do those stretches. It is time to hear willow upon leather, seee long sunny days, utter cries of 'HOWZAT!' regale in cricketing tales of derring-do, what might have been, the innings I played and the wickets I have taken, preferably in a pleasant setting after the dust of that day's play has finally settled with colleagues and opponents alike.
Yes folks, cricket is back! Portcullis CC are preparing for another season of scintillating cricket and even more stimulating conversation. We'll probably end up with mediocre cricket and a laugh but we can always dream!
As always, Portcullis CC are on the lookout for new players. We welcome ALL newcomers to the club. Whether you are a seasoned campaigner or someone new to the game, come along and join in the fun! We are about to embark on a season of adventurous Grade Four Cricket and would love you to join us!
Practice begins at 6pm on Wednesday 8th April. Why not come along, say hello and join us in our adventure. We'll be delighted to meet you!
Submitted by
ronnief
on 18 March 2015 - 7:08pm.