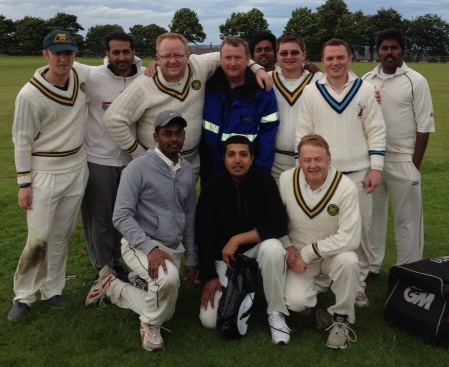 Sunday saw the second part of Portcullis's weekend double-header, as they took on Grade Four rivals Gordonians 3rds in their numerous rearranged Johnston Rose Bowl Semi Final match.The match, called off twice and abandoned once, was played at Sheddocksley Upper despite it being Gordonians home fixture.
Submitted by
ronnief
on 27 July 2012 - 10:52am.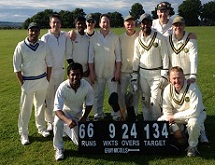 Our first two game double header of the season saw us take on Mannofield for the first time this season at a damp Sheddocksley. It saw the welcome return of club stalwarts Howard Smith and Ranjan Sahoo and a new one off captain as Dave Elrick took the reigns as we managed our resources to cover cup committments on the Sunday.
Submitted by
delrick
on 3 July 2012 - 4:59pm.