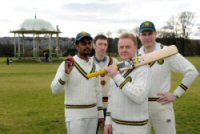 In February the Portcullis committee joined an initiative led by the Aberdeenshire Cricket Association to attempt to persuade Aberdeen City Council not to eject cricket from our spiritual home at Duthie Park.
Submitted by
delrick
on 29 March 2012 - 2:18am.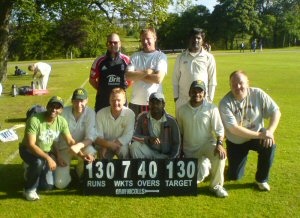 If Superman gains energy from sunlight then todays glorious weather at Duthie Park must have energised Portcullis as we recorded our first league win of the season by beating Mannofield 2nd by three wickets.
Submitted by
delrick
on 3 July 2011 - 12:15am.