About Us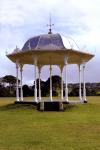 Portcullis Cricket Club is an amateur club that started several years ago as the "works team" for H.M. Customs And Excise in Aberdeen. The name was changed to Portcullis after we gained sponsorship from a local pub, and there is now no longer any formal connection with H.M. Customs. We are now primarily a group of social cricketers who play mainly for enjoyment.
Our home ground is in Duthie Park, and we play in the Aberdeenshire Cricket Association Grades on Saturday afternoons and some Sundays throughout the summer, and also in occasional friendly games.
Although we don't officially enter a team in the Evening League, many of our players also play for Macaulay in AECL games.
We are keen to find new recruits of any standard, so if you are interested in playing with us, please come along and talk to us at one of our training sessions or when we are playing at home (see the fixtures list). Alternatively, contact us or register in our Members Area and enter your contact details and we will get in touch.