Picture Gallery Returns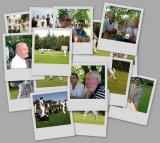 The Portcullis Picture Gallery has returned after a brief absence during the web site update. You can find it by clicking on the big "Gallery" button in the menu bar above.
Please feel free to upload any Portcullis related pictures you might like to share with the club and the rest of the world.
Submitted by
stephen
on 5 March 2008 - 11:53am.