Sunday fixtures released!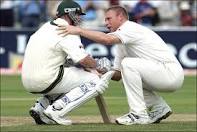 Portcullis Cricket Club'sSunday fixtures have now come through. They are at present as follows:
May 6th - Portcullis v AGSFP's
May 13th - Portcullis v Gordonians.
June 3rd - Portcullis v Mannofield
June 17th - Banchory v Portcullis.
Sunday 1st July - Gordonians v Portcullis.
Sunday 8th July - Mannofield v Portcullis.
Sunday 15th July -  AGSFP's  v Portcullis
Sunday 12th August - Portcullis v Banchory.
These fixtures are our Recreational and Development fixtures. These are all played on a friendly basis with the priority being on participation and development. Not only is the batting order varied week on week, the Captaincy is as well! The delegation of bowling duties is simpler - the bowling is shared out between those who would like a bowl. In short, it is sharing out the enjoyment of cricket to all of those whom take the field. 
This system works too. In our first season in the R&D League we had many a player develop through the system.
At present we don't have a youth system but we do have a senior one. 
If you have ever fancied a go at cricket but have been not sure whether to try - this is the Club and the League for you! Portcullis have no membership fee, the league has no registration rules and the match fees are £5 a game!

Want to give it a go? Portcullis practcie every Wednesday night at 6pm down at Duthie Park. Alternatively contact Ronnie either on 07881347136 or email him at falconerronnie22@gmail.com for further details.
Submitted by
ronnief
on 23 April 2018 - 11:41pm.