2019 draws to a close.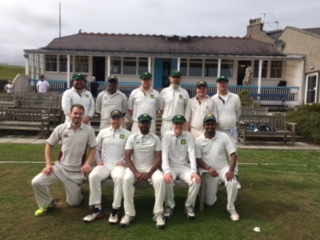 We come towards the end of another year. Fresh from the historic truimph of Ben Stokes winning Sports Personality of The Year here in Aberdeen. It was a historic year for Portcullis Cricket Club as well. 2019 was the first time the club had won Grade Three. A remarkable achievement in what was a tough division, four or five teams would not looked out of place topping this league. The challenge of Grade Two cricket (barring possible grades reconstruction) will be both exciting and challenging. 2019 also saw back to back Reid Cup Finals but also sadly back to back Cup Final defeats. Both times soundly beaten by the better team on each day.
We also will be taking part again in the Sunday Recreational and Development League. This League has been a fantastic addition to the Portcullis calendar! It has been a fantastic way to introduce old and new, young and old, seasoned and raw players to this wonderful sport. There is also a possibility more midweek cricket as well in 2020. Watch this space!
As we enter 2020 we will only be four months away from a new and exciting season. As usual Portcullis will have too many games and not enough players, some of us current players aging and in need of assistance (especially myself!). If you are reading this and have been thinking about taking up or rejoining cricket, please take this leap (more like a step) of faith. The more people we have playing this wonderful sport the better! If you would like further details please contact me on secretary@portculliscc.co.uk  
Submitted by
ronnief
on 20 December 2019 - 10:29am.