CRICKET IS COMING BACK!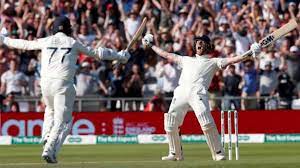 Following the extended Covid hibernation period which affected one and all, Portcullis Cricket Club, based here in Duthie Park, Aberdeen is glad to say…
What does that mean? Well for Portcullis CC it means Saturday and Sunday cricket throughout the season! Saturday's see the club dip it's toe in the unknown waters of Grade Two whilst the Sundays once again bring the lang
uid joy of Recreational and Development Cricket (R&D).
Practices are once again held at Duthie Park every Wednesday from 6pm. They are FREE and the more that attend and participate the better!
Once again this means we are in the pleasant position of having too many games and not enough players. I'm sure there will be plenty of you out there - women and men – who have put on a few pounds through recent enforced restrictions and are looking for ways to burn them off. Why not take a leap of faith and join us in our merry cricketing quests this summer!
Membership is FREE! We only charge on a pay as you play basis and that is to cover club expenses throughout the season. We are a friendly bunch whop welcome new faces of all ages and stages. Come on down to Duthie Park on a Wednesday and we'll be there and glad to see you (weather permitting!).
If you wish further information why not drop an email to myself at falconerronnie22@gmail.com or visit our Official Portcullis Cricket Club page.
Submitted by
ronnief
on 17 April 2021 - 10:46pm.