Euphoric Portcullis Win Johnston Rose Bowl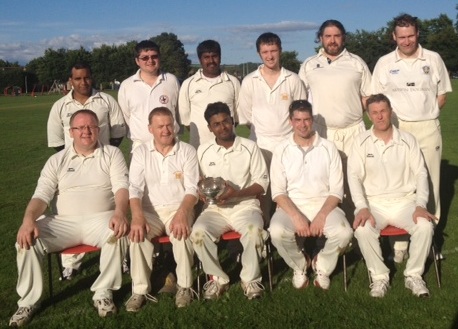 A beautiful sunny afternoon at Kellands Park Inverurie was the setting for the 2012 Johnston Rose Bowl Final. The Trophy was to be contested by Kintore CC and Portcullis CC. For both teams it would be their last chance of winning a prize in the 2012 season.
Heavy rainfall the day before left a damp, but in the hot weather, a rapidly drying wicket. The Groundstaff however did a grand job in getting the wicket playable, especially in a season which had far, far too much rainfall already.
The toss, decided by Captains Kannan Vijayakrishnan and Jon Tanner, could prove to be crucial. The playing conditions would indicate that batting last would prove to be advantageous.
To read the rest of the match report please click on the link below:
Submitted by
ronnief
on 22 August 2012 - 12:22pm.