Portcullis Collapse Against Kemnay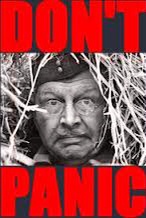 Match four of the Grades season saw Portcullis entertain League leaders Kemnay Kintore at Duthie Park. When the fixtures were drawn up during the close season, this match would have been seen as a top of the table clash what with Kemnay Kintore finishing second last season whilst Portcullis had finished third.
Following Kemnay-Kintore's 100% start to the season and Portcullis having lost their two opening games, this game took on a different complexion. Portcullis wanting to finally shake off their slow start whilst Kemnay-Kintore wanting to maintain their quick one.
Submitted by
ronnief
on 20 May 2014 - 11:38pm.