Owen is the Order of the Day!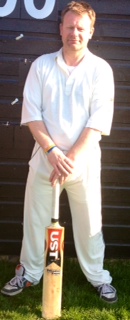 Match Five of the Grade Three 2014 season saw Portcullis on their travels. This away fixture would be one to look forward to as it took the Green Caps to Turriff. It was also the first fixture outside the City of Aberdeen. Not that Aberdeen is a bad place to play cricket - far from it!! It is the fact there are plenty of varying picturesque cricket grounds in and around the towns and villages of Aberdeen that are an absolute joy to play on. The Haughs at Turriff being one of them.
To read the rest of this match report please click here.
Submitted by
ronnief
on 10 June 2014 - 9:49pm.