Spring Nets are Here!!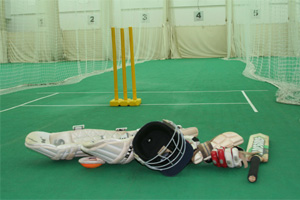 As spring slowly emerges cricketers across the land are getting their kit bags out of the loft and plotting the seasons glories. At Portcullis we are no different and our first training session of the year is happening soon.
If you are a newbie looking for a taster or a returning stalwart you will be made most welcome. The session will take place at 11am on Sunday 13 February at the Sheddocksley Sports Centre. The cost is dependent on numbers, Spree books and the Treasurers mood but should not be more than £10.  Howzieee!!!!
Submitted by
delrick
on 8 February 2011 - 10:10am.